Welcome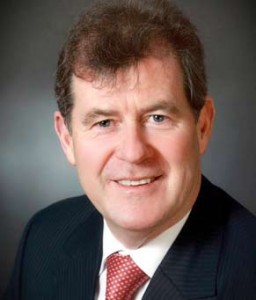 It is internationally recognised that Ireland, North and South, has one of the most thorough and sophisticated educational systems in the world. By establishing the All Ireland Scholarships, we hope to facilitate a number of young people throughout the island of Ireland so they can avail of third level education.
2013 witnesses the awarding of 125 All Ireland Scholarships to students from the 32 counties resulting in the number of winners totalling 745 since 2008. Now, more than ever, is a time to embrace adversity and nurture the wealth of talent that exists amongst our youth. In the words of the famous spiritual leader, Gandhi, "Live as if you were to die tomorrow. Learn as if you were to live forever".
My sincere appreciation to the Scholarship Trust which plays a significant role in the administration of the awards scheme. On behalf of my family and myself, I wish all the scholarship recipients, past, present, and future personal fulfilment, happiness and success as they face the challenges and opportunities that lie ahead.
JP McManus
Sponsor



See how a Scholarship can help your Future Education ……